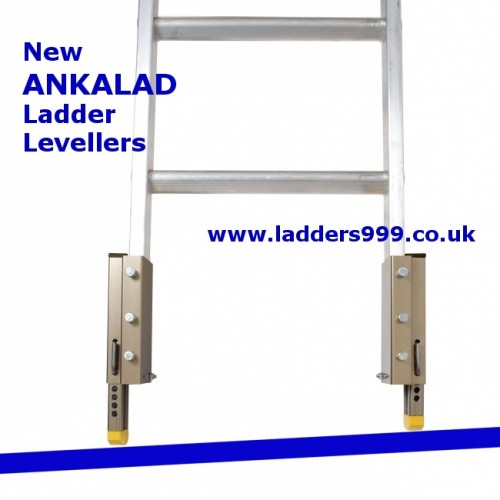 ANKALAD Ladder Levellers **DISCONTINUED**
Prices from
£
0.00
ex. VAT
£
0.00
inc. VAT
£
0.00
inc. VAT
Product Features
Fits any BS EN131 rated ladder with stile depth max 85mm & stile width max  26mm.   Ladder side stiles drop into the outer sleeve and lock into place.
Adjustable legs provide 75mm / 3" of adjustment to each leg.
Anodised aluminium construction.
Important: Maximum Ladder Stile Size 85mm x 26mm (Depth x Width) - please check your ladders will fit into this.  These are not a universal fit.
Sorry.  This product is now DISCONTINUED & unavailable.