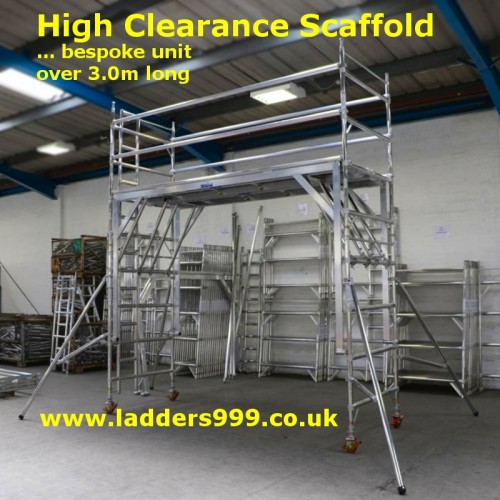 Industrial Duty (not kitemarked)

Made-to-order & delivered 14 - 21 days
Bespoke High Clearance Scaffold
Prices from
£
0.00
ex. VAT
£
0.00
inc. VAT
£
0.00
inc. VAT
View Products
Product Features
Bespoke High Clearance Scaffold.     Just tell us what you need  - it's very likely that we can supply!
Ring us now on 01452 520144 with your requirements and dimensions for a firm quotation.
Alternatively email us at sales@ladders999.co.uk or fax us on 01452 505580.
Please give us the clear length and height needed to suit your application.
Fabricated from industrial duty alloy tower components etc.
Delivered in knock-down form for easy assembly on site. 
Other Products
Code
Description1
Price
ex / inc VAT
Qty
E2BHC01

Please email or ring 01452 520144 for quotations and options
Other Products
Code
E2BHC01
Description1

Please email or ring 01452 520144 for quotations and options

QTY